Welcome to the Wacky Races Wiki, the Wiki that evolves around the Wacky Races. You can learn, contribute or bring back memories from the 1968 television show The Wacky Races. Talk to Matt 20 1 for more information.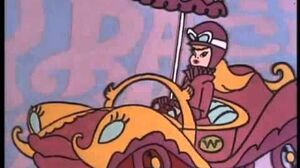 "Drat! Drat! And double drat!"
Ad blocker interference detected!
Wikia is a free-to-use site that makes money from advertising. We have a modified experience for viewers using ad blockers

Wikia is not accessible if you've made further modifications. Remove the custom ad blocker rule(s) and the page will load as expected.